Olivier Lempereur is a well-known name in the field of interior architecture, both residential and public, or high-end retail … After having made his arms at Andrée Putman where he began his career in 1998, Olivier collaborated on international projects with architects such as Philippe Starck, Zaha Hadid, Ron Arad, or architect Marc Corbiau.

"Now alone at the helm of the ship I would like to break the codes, impose my writing in a much more assertive way and carry out projects by printing my style. It's important for me to put my 20 years of experience at the service of this new breath"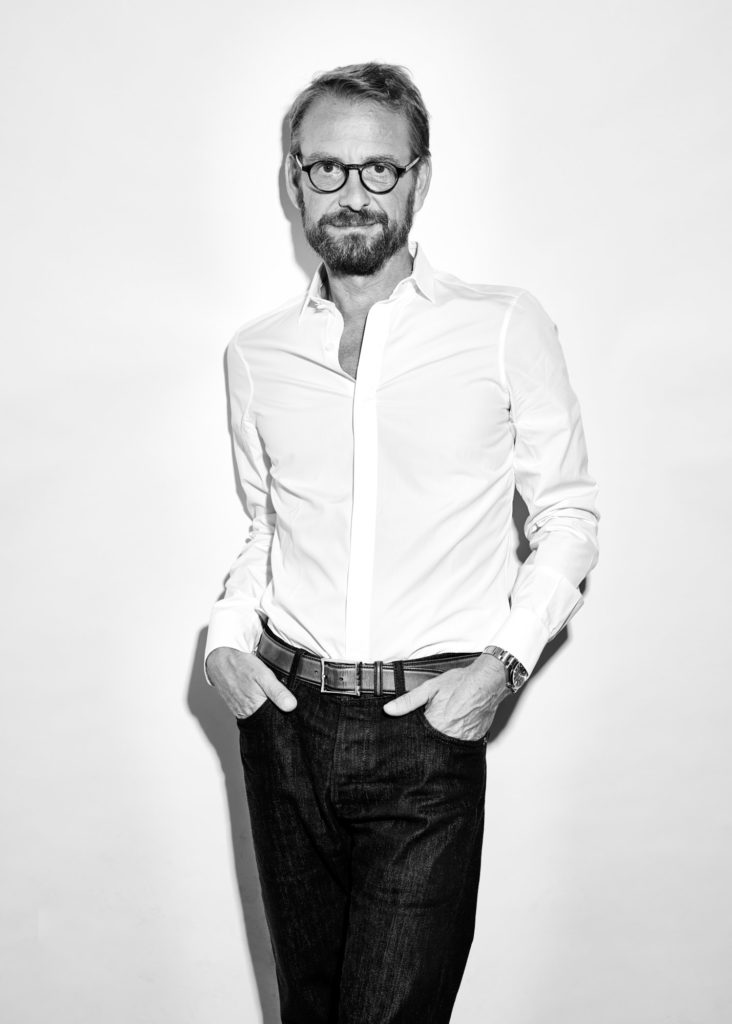 Today, the office is composed of the designer and three collaborators, a small team, whose conductor claims, beyond the know-how, a bespoke quality, the same attention to detail and finishes which has made its reputation and finally, this sharp and fair vision of volumes, proportions, perspectives and architecture as a whole.
"Light is an essential element and the general structure must be articulated in order to optimize the diffusion of light. It is part of the structure and balance of forms. I sometimes see myself as a chef in the kitchen, the one who has to choose and sublimate the right ingredients, to merge them together."
An important part of the job of interior designer lies, beyond the design, in the daily monitoring of his projects. Olivier Lempereur has an experience that speaks for him: at the level of management teams, the choice of companies, skilled craftsmen and all professionals involved in a building site that surround him for years, Olivier Lempereur is recognized for carry out the projects until final acceptance. Its key words are the availability but also the quality of listening in a concern for excellence.
"It's a business of encounters and surprises, my desire is to bring my customers as far as possible in their project, especially in a world where the habitat is singularly questioned: families are often blended, people travel more and this component influences what they expect from their architect. It's a new exploration for me too. It's part of this renewal !"